With more than 1 million hectares of remnant vegetation in WA now infested with the pathogen, the epidemic has reached the stage where an urgent investment is required to conserve significant examples of vulnerable biodiverse ecosystems. 
New and well planned investment is necessary to ensure a uniform approach to Phytophthora Dieback management across industries and tenures. Prioritising the most important areas which offer the greatest chance of successful disease control or mitigation will maximise current and future Phytophthora Dieback investment.
State Phytophthora Dieback Management and Investment Framework
In October 2012, South Coast Natural Resource Management Inc received funding from Western Australia State NRM to undertake Project Dieback – 'Action and Opportunities for Protecting Biodiversity Assets' in Western Australia through June 2015.
Under Project Dieback, South Coast NRM and project partners contracted GAIA Resources to develop the State Phytophthora Dieback Management and Investment Framework (Framework) to identify and rank the top 100 Priority Protection Areas (PPAs) in Western Australia.  The PPAs represent the most significant examples of ecosystems supporting plant species and communities vulnerable to Phytophthora Dieback in Western Australia.
The Framework provides a logical process and operational toolkit to plan collaborative,
area-specific management actions and investment strategies required to protect PPAs against the adverse impacts of Phytophthora dieback at a landscape scale.
The project area covers the south-west of Australia with rainfall zones receiving 300-400mm rainfall annually with (high 50-80mm) summer rainfall. This includes the NRM regions of South Coast, South West Conservation Council, Northern Agricultural Region, Avon and Perth.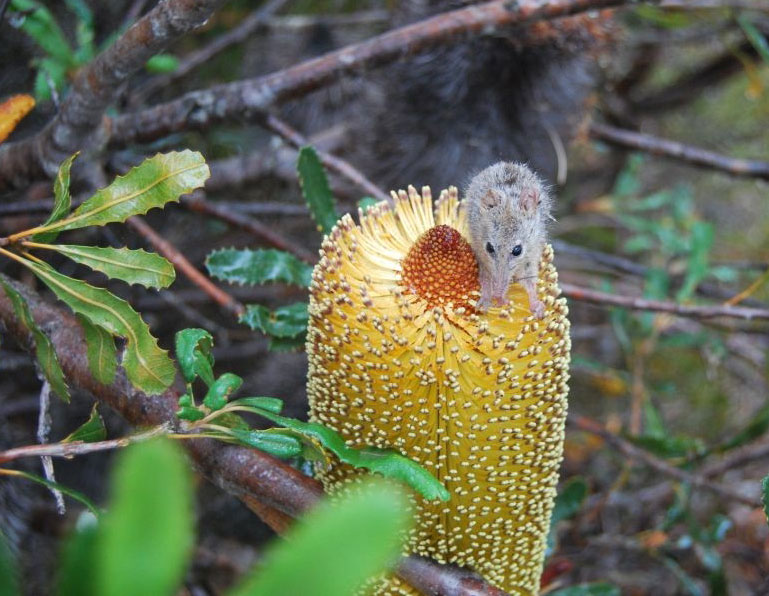 Logic and Processes for the State Phytophthora Dieback Management and Investment Framework
The logic of the Framework is to provide a structure to:
Identify areas that are considered a priority for management (the PPAs).
Identify values, objectives, threats and management strategies and actions.
Assess the feasibility of management strategies and actions.Develop risk reduction plans for identified PPAs.
Implement priority projects.
Monitor and evaluate implementation and if necessary adapt management objectives and goals.
The flow chart outlines the hierarchal steps of the Framework. Further details are provided later in this document.
Goal and Objectives of the Framework
The overarching goal of the State Phytophthora Dieback Management and Investment Framework is to protect and conserve the most significant examples of the biodiverse ecosystems and communities of the South West of Australia that are vulnerable to, or threatened by, Phytophthora Dieback over the next 50 years.
The three objectives to achieve this goal are:
Identify 100 Priority Protection Areas (PPA) that represent significant biodiverse ecosystems and communities threatened by P. cinnamomi by 2014.

Prioritise targeted investment that provides the most effective protection and conservation of significant biodiversity values in identified PPAs over the next 50 years.

Implement, monitor and evaluate threat abatement investment into Phytophthora Dieback management within PPAs over the next 50 years.
The 
Framework
 can be divided into three main phases.
Phase One
The first phase is the initial prioritisation process for identifying the indicative top 100 PPAs, including reviewing current information and historical documents. Spatial data identifying vegetation systems at a "landscape" level, investigation of criteria such as Declared Rare Flora, and information from state data sets all contribute to the prioritisation process.  *More information about this process below
Phase Two
The second phase uses standardised protocols in conjunction with an operational toolkit to refine the indicative Top 100 PPAs using local data sets and knowledge, ground-truthing P. cinnamomi (if required) and then develops and implements area-specific management strategies, activities, and opportunities for partnered investment.  The operational toolkit contains six templates which provide the step by step process to achieve this.  
Phase Three
The third phase of the Framework is the implementation of prioritised projects and their monitoring and evaluation. Information gathered then feeds back into the top 100 PPAs, with an adaptive management approach to ensure currency and relevance with greater understanding of effective processes and techniques in a specific area. 
*Prioritisation Process: Structure to Identify, Assess and Rank Priority Protection Areas
The Priority Protection Area (PPA) prioritisation process occurs in three steps
Selection (of areas)

Weighting and Ranking (of areas)

Choosing (of areas)
There are two parallel prioritisation processes running across each of these three steps.
Process 1 is the analysis to identify the large, intact and uninfested areas for protection.
Process 2 establishes those areas under immediate threat from Pc to identify urgent mitigation priorities.
Each of the steps (A, B, C) for both Process 1 and Process 2 are operated independently and will essentially establish two lists.
Table of PPA tenure/landuse in Project Dieback area of south-west Australia
| | | |
| --- | --- | --- |
| Tenure Type | Area of Tenure (ha) | Percent |
| Conservation Park | 4714 | <1% |
| Crown Reserve | 34098 | 3% |
| Freehold | 50416 | 4% |
| Miscellaneous and other Reserve | 3707 | <1% |
| National Park | 535414 | 46% |
| Nature Reserve | 206946 | 18% |
| Public Roads | 2846 | <1% |
| Reserve vested tenure under the conservation commission | 10513 | 1% |
| State Forest | 93765 | 8% |
| Timber Reserve | 14587 | 1% |
| Unallocated Crown Land | 205904 | 18% |
| TOTAL | 1162910 | |
This project is supported by funding from the Western Australian Government's State NRM Program